A friend of mine recently sent me this NY Times article Is God Transgender? by Rabbi Mark Sameth and asked for my input. Let me first state that for me, issues surrounding faith, sexuality and gender are deeply personal. After reading Rabbi Sameth's article, my concern is that the goal of "Transgender Rights" movement is not about bathroom laws or civil rights, but rather to do away with the concept of gender altogether. For Rabbi Sameth, these are issues of social concern, as he states at the outset of his article: "I'm a rabbi, and so I'm particularly saddened whenever religious arguments are brought in to defend social prejudices — as they often are in the discussion about transgender rights."
For the fully devoted follower of Christ, the cultural issues surrounding sexuality and gender most be informed by scripture rather than one's perceptions and feelings. When a person allows their feelings to inform identity, sexuality, or gender, then God's good gift of sexuality and gender are questioned and their value is diminished. The main questions become, "Did God make a mistake?" and "Can God be trusted?" Since I am not a Hebrew scholar I will rely on two articles by men who are better versed in Hebrew and theology; Dr. Michael L.Brown, and Dr.Robert Gagnon.
Drs. Brown and Gagnon point out that Rabbi's claim found in Exodus 3:15 is unsupported: "The four-Hebrew-letter name of God, which scholars refer to as the Tetragrammaton, YHWH, was probably not pronounced 'Jehovah' or 'Yahweh,' as some have guessed. The Israelite priests would have read the letters in reverse as Hu/Hi — in other words, the hidden name of God was Hebrew for 'He/She." (Sameth) Both agree, The name YHWH יהוה is always treated as masculine. If it were indeed secretly gender fluid, there's no grammatical clue to this in the Hebrew Bible.
Dr. Brown states the following:
"The name YHWH is introduced in the context of God's self-revelation that "I am that I am" (or, "I will be who I will be"; see Exodus 3:14) using the related root HYH, meaning that the name YHWH is derived from HYH/HWH. (To be precise, it is a third-person, masculine singular imperfect verbal form.) More importantly, of the more than 6,000 times that the name YHWH occurs, it never occurs with a feminine adjective or verbal form. The name is exclusively masculine."
Dr. Gagnon points out:
"Proposing that the God of Israel was worshipped originally as "a dual-gendered deity," the rabbi asserts, untenably, that the etymological derivation of Yahweh is "He/She" (HUHI). His argument requires that the Tetragrammaton be read, not from right to left (as Hebrew always is), but from left to right:
But biblical scholars are in general agreement that "Yahweh" is derived from the third-person singular of the verb "to be" (hayah), whether a qal imperfect ("he is" or "he will be") or the causative hiphil imperfect ("he causes to come into being, he creates"). This view is confirmed by numerous lines of evidence: the interpretation given in Exod 3:14 ("Say to the sons of Israel, 'ehyeh ['I am' or 'I will be' (who I am/will be)] sent me to you"); the use of shortened forms of Yahweh at the end ("Yah" or "Yahu") or beginning ("Yeho" or "Yo") of Hebrew names; the spelling "Yabe" known to the Samaritans; and transliterations "Yao," "Ya-ou-e," and "Ya-ou-ai" in some Greek texts. No historical evidence supports Sameth's reading."
Gagnon goes on to state:
It is true that the Hebrew Bible describes God in both masculine (predominantly) and feminine imagery (for the latter, see Isa 42:14; 49:15; 63:13; Hosea 13:8; by inference Num 11:12; Deut 32:11, 18; Hos 11:1-4). However, for God to transcend gender is not the same as his being "transgender"—which refers to a person's abandoning his or her birth sex for a self-constructed and distorted self-image."
From my own reading and study of the Bible I believe that gendered language is used in
reference to God because the characteristics generally associated with gendered human beings are being associated with God. The good Rabbi seems to ignore basic interpretation principles; to interpret the unclear in light of the clear; by placing the Bible passage or verse up against other Bible passages or verses on a subject. Sameth, ignores the clear biblical evidence that gender is unique and distinct, male and female.
A further look at  Genesis 1:27:"So God created man in his own image, in the image of God he created him; male and female he created them."
The "them" of this verse refers to the "male and female," which turn out to be two different, distinct but complementary genders in Genesis 2. Genesis 1:28 goes on to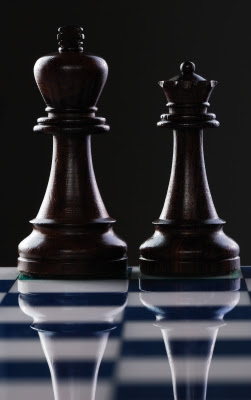 command the couple to "be fruitful and multiply," and that cannot happen without a male and a female. The whole point of the account in Genesis 2 is to show that "Adam" could not find a marriage partner without God making one who was "fit" for him (Genesis 2:18, where the Hebrew preposition means "opposite," "appropriate," "suitable," "complementary"), and the concept of how male and female "fit together" includes also distinct gender; which in-turn is fundamental to one's sexual identity.
Here are Dr. Gagnon's insights: "Sameth's propagandistic reasoning goes back to the very beginning. The image of the first human in Genesis 2, who is either male with a female element or sexually undifferentiated (the adam or earthling), from whom God then extracts a part to form woman, is no endorsement of attempts to erase one's birth sex in order to transition to the opposite sex. Sameth's statement that "Genesis 1:27 refers to Adam as 'them'" is true, but Sameth overlooks the fact that "Adam" is here not a proper name but a description of "the human" or "humankind": "God created the adam in his image." Genesis 1:27 goes on to say, "male and female he (God) created them," which is simply to acknowledge what Sameth denies: the significance of sexual differentiation for humanity."
Here is Dr. Browns closing thoughts in his blog mentioned above:
"Had Sameth, argued that both male and female derive their personhood from God's image, or had he claimed that God transcends gender, I would have agreed. And had he simply stated, "God's Word teaches us to be compassionate towards all, and that include those who identify as transgender," I would have affirmed this as well."
The greater question for me is; why does culture persist at doing away with the gender binary? I believe, the answer is that we as humans persistently believe we know better than God. It all boils down to, will we accept the Bible as absolute truth with the authority to evaluate, inform and guider lives; or will we live life on our terms dictating to the creator what is good for us based on our feelings and perceptions.  In reality we either trust that God always has our best interest in mind or He doesn't.
Honest discussion and questions are welcome.
Thanks for following my journey,
Hope